A big part of Bird Watching is, well, WATCHING! In order to identify a bird at fifty feet in a tree or at 100 yards in a field usually requires some sort of optics to help you get a closer look. Many good website articles and books have been written on the subject of choosing the right optics for your particular situation. Below, we include three "rules" to keep in mind when shopping optics, some links to additional resources, and a listing of a few of the optics we carry in the store.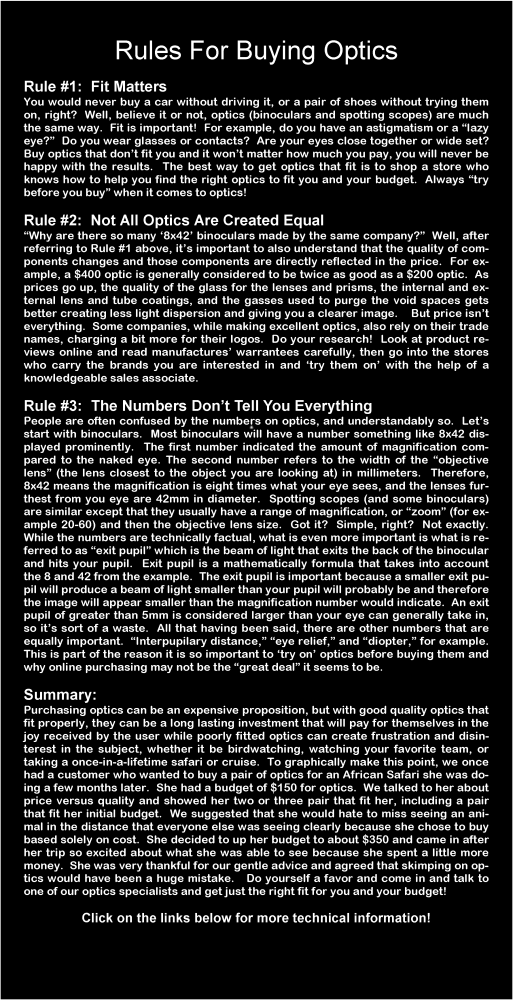 Additional Resources
(Click on the images to be directed to the particular sites)
Eagle Optics
All About Optics
(Manufacture's website)



Bird Watcher's Digest
A Buyer's Guide to Binoculars
(Sponsored website)


Some of our Optics Offerings...
We proudly offer

Binoculars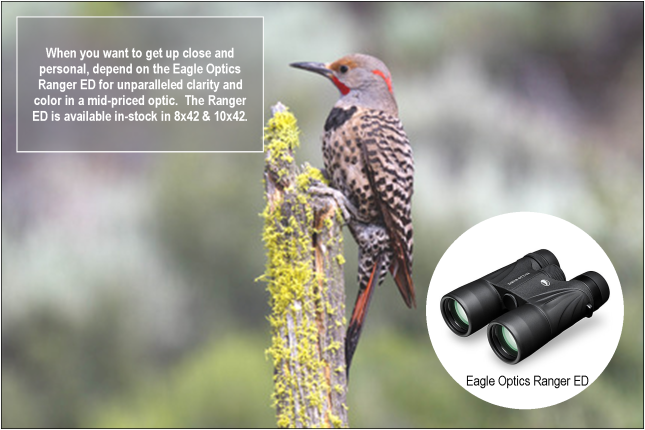 Monoculars & Spotting Scopes