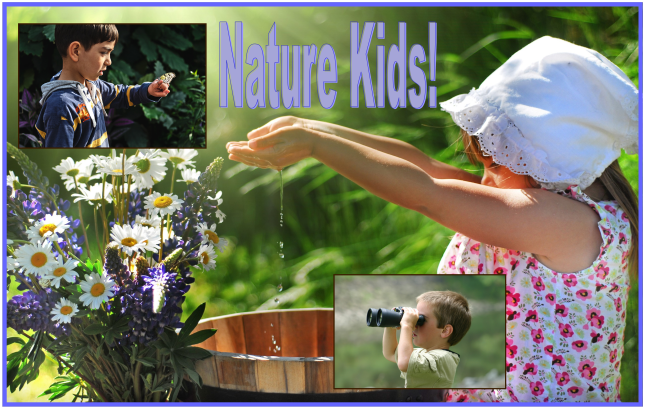 Kids and nature...they just go together! Kids have a natural curiosity about the things beyond their windows...bugs, birds, water, dirt. Kids love to explore and touch and smell and see new things. We, as adults, often lose that affinity with nature sometime around adolescence with school and social activities taking precedence, followed by family and careers. For many, it is in the 'empty nest' (an apt analogy) years that we begin to look anew at the world outside and discover birding, gardening, and other outdoor pleasures.
We at Wild Birds Unlimited believe that the future of our environment depends in large part on the attitudes we carry with us from childhood. Bring a child up to respect and preserve the natural world, and they will be more likely to carry that through adulthood, being more mindful of the everyday choices that affect the 'big picture.'
To this end, we have always encouraged kids to be a part of the "backyard birdwatching" community through endorsing the Arkansas Game & Fish Commission's Wings Over Arkansas program, doing presentations and activities in schools, and assisting teachers with establishing nature areas at their schools. We have also always carried a smattering of kid-oriented products at the store, but recently we have expanded that selection to include more games, toys, puzzles, books, and optics for kids from preschool to early teens to help get kids off the couch, away from their phones and video games, and back outside where they can really grow as one with the world around them. Please take a look at some of the cool stuff we have to offer below and stop in to see additional products. Also, let us know if you see something you think would be a good fit and we will look into bringing it in.
Get Outside! Have Fun! Breathe Fresh Air!