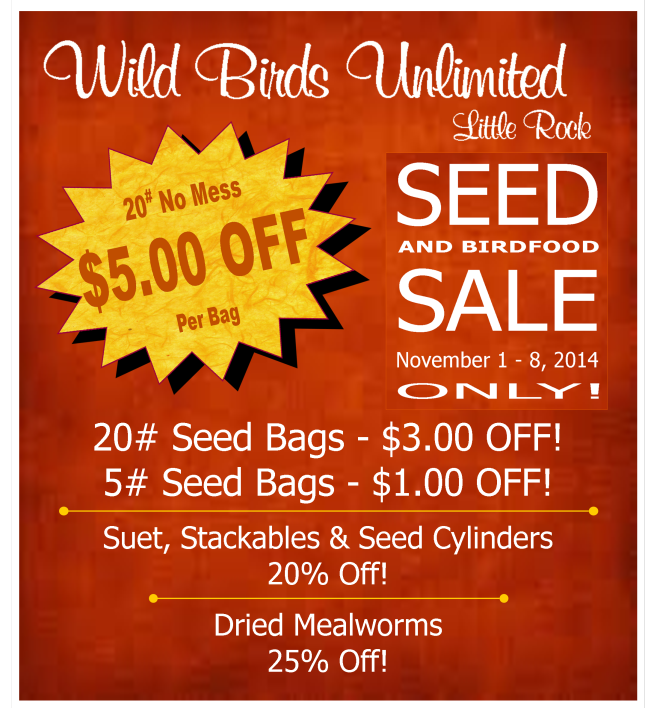 * This sale is open to all new and existing customers (not an internet, email, or Facebook only special).
* There will be NO LIMITS on the amount of seed/birdfood purchased at the sale prices, however, because Wild Birds Unlimited prides itself on selling only the FRESHEST, highest quality seed and birdfood, we recommend only purchasing that amount of seed that you can adequately store and use before spoiling. Seed and birdfood should be kept in a cool, dry location to maintain freshness as long as possible.
* Sale prices may not be combined with any other specials or discounts.
* Seed purchased during this sale will not be counted towards Frequent Seed Shopper totals.



For the most up-to-date information on what's happening with birds around the area, store specials, store hours, etc., please check out our Facebook page at:
Note: You do NOT need to have your own Facebook page to view our page, however, if you have your own Facebook page and would like to receive Facebook notifications of sales, special events and fun facts, please...