Fall is the perfect time of year to clean your bird feeders for Winter visitors! Stop by and get your bird feeder and bird bath cleaning supplies today!

Moths can be a real problem during hot, humid weather. These moth traps really work!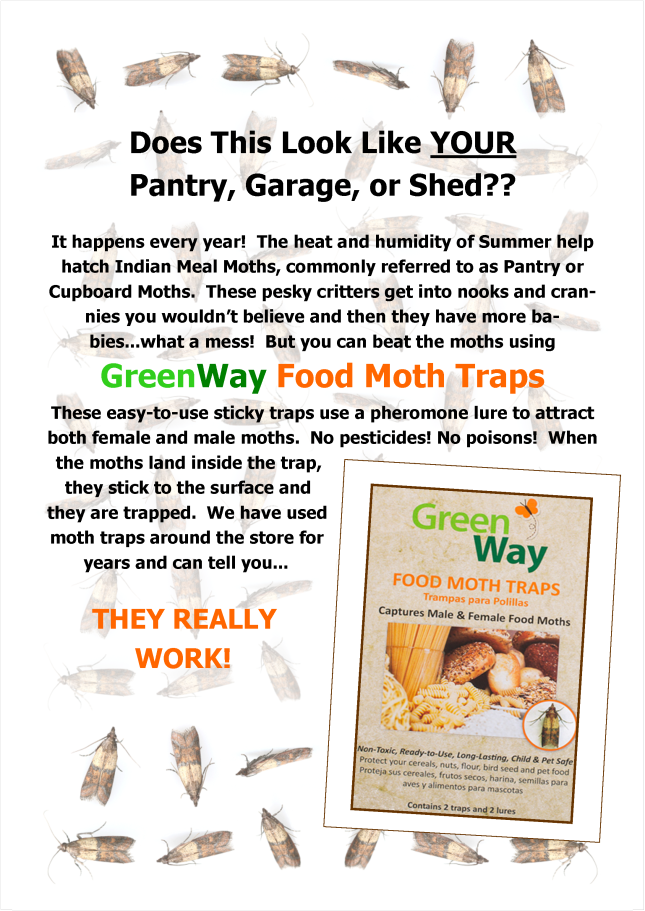 All Seasons Hobby Guide
A Hobby for All Seasons
The average backyard may be visited regularly by 15 to 20 different bird species. However, a bird-friendly yard can attract up to 100 or more different species. To attract the greatest number of bird species, just provide at least one of each of these habitat elements: food, water, cover and places to raise their young. To find out more information about the bird activity in our area, visit our store.
Click on Hobby Guide to view full screen. Press Esc to exit full screen mode.