Introducing
The Essential Guide to Attracting & Feeding Birds In Your Backyard!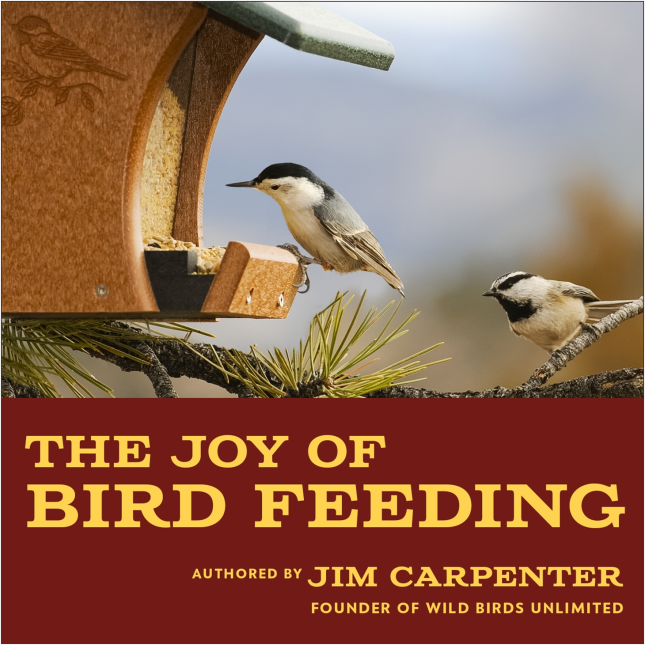 "The Joy Of Birdfeeding" is a wonderfully written guide to how to set up and maintain a "thoughtful," customized birdfeeding station in YOUR backyard. Jim Carpenter, Founder of Wild Birds Unlimited, has written what could arguably be considered the definitive guide that includes basics such as how to test what foods the birds in YOUR yard would like, to setting up more elaborate stations that include several feeding stations to attract different birds. The book is fully illustrated with over 800 photos, maps, and drawings, and includes identification information on 180 species of backyard feeder birds.
Stop by and pick up your copy today, and while you're here, pick up a copy or two for your friends and neighbors who love birds as much as you do, or to help a new friend start off right!