1818 N Taylor St
Little Rock, AR 72207
Across from the Kroger parking lot

(501) 666-4210
| | |
| --- | --- |
| Tuesday | 9:00 am - 4:00 pm |
| Wednesday | 9:00 am - 4:00 pm |
| Thursday | 9:00 am - 4:00 pm |
| Friday | 9:00 am - 4:00 pm |
| Saturday | 9:00 am - 4:00 pm |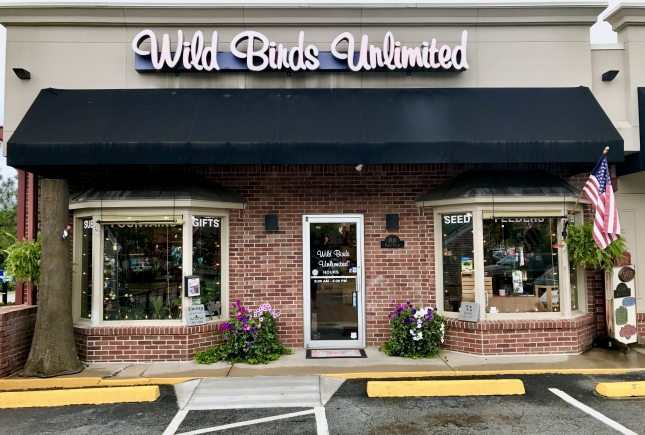 Jim Allen Franchise Store Owner
View Our Store Site
A SPECIAL NOTE TO OUR FRIENDS DURING THIS TIME OF UNCERTAINTY...
Effective Thursday, March 19th, the store will be closed to foot traffic and will only be filling orders for Curbside Pick-up, Delivery, or Shipping as outlined below. We will also be limiting hours as follows:
Tuesday through Saturday 9:00 to 4:00
Sunday and Monday CLOSED
For orders or questions, please call 501.666.4210
First, please know that we are WELL STOCKED with seed, suet, and ALL the supplies you need to watch the birds if you happen to be stuck at home for a while.
For those who are able to get out, we are offering curb-side pickup. Just call and give us your order, we will get it ready, and call us again when you get here and we will bring it out to you.
But we also understand some folks may not be able to get out due to circumstances, or may not want to, and so we are delivering to a limited delivery area, and will ship orders to those who live outside of the delivery area. Please see details on all options below.
Stay safe!
Your friends at Wild Birds Unlimited - Little Rock
========================================
Curbside Pickup – FREE!
Call ahead and give us your order. Call again when you have arrived and we will bring your order out to your car.
• Orders must be prepaid by credit card at the time the order is taken.
Local Area Delivery (Monday – Friday) - $5.00
Call by 12:00 PM and we will deliver your order that afternoon to local ZIP codes 72202, 72205, 72211, 72212, 72223*, and 72227.
• $25.00 minimum order.
• Orders must be prepaid by credit card at the time the order is taken.
• Orders called in after 12:00 PM may be delivered the following business day (Monday through Friday).
• Deliveries will be left at the front door of the residence and the doorbell will be rung or the door will be knocked on.
• If you provide us a cell phone number, we will call you when delivery has been made.
• Wild Birds Unlimited takes no responsibility for theft or damage for any reason of products delivered to the door. We will place items in plastic sacks during inclement weather.
• Delivery fee will be given to the driver to compensate for gas and mileage, therefore, tips are not required.
* Please note there is a limited delivery area for ZIP code 72223. Please call for details.
Shipping – Cost Varies
Call in your order by 2:00 PM and we will box it and ship it via UPS.
• Orders, including packaging and shipping costs, must be prepaid by credit card at the time the order is taken.
• Orders called in after 2:00 PM may be shipped the following UPS business day.
• We will charge you actual packaging and UPS charges plus a $3.00 handling fee.